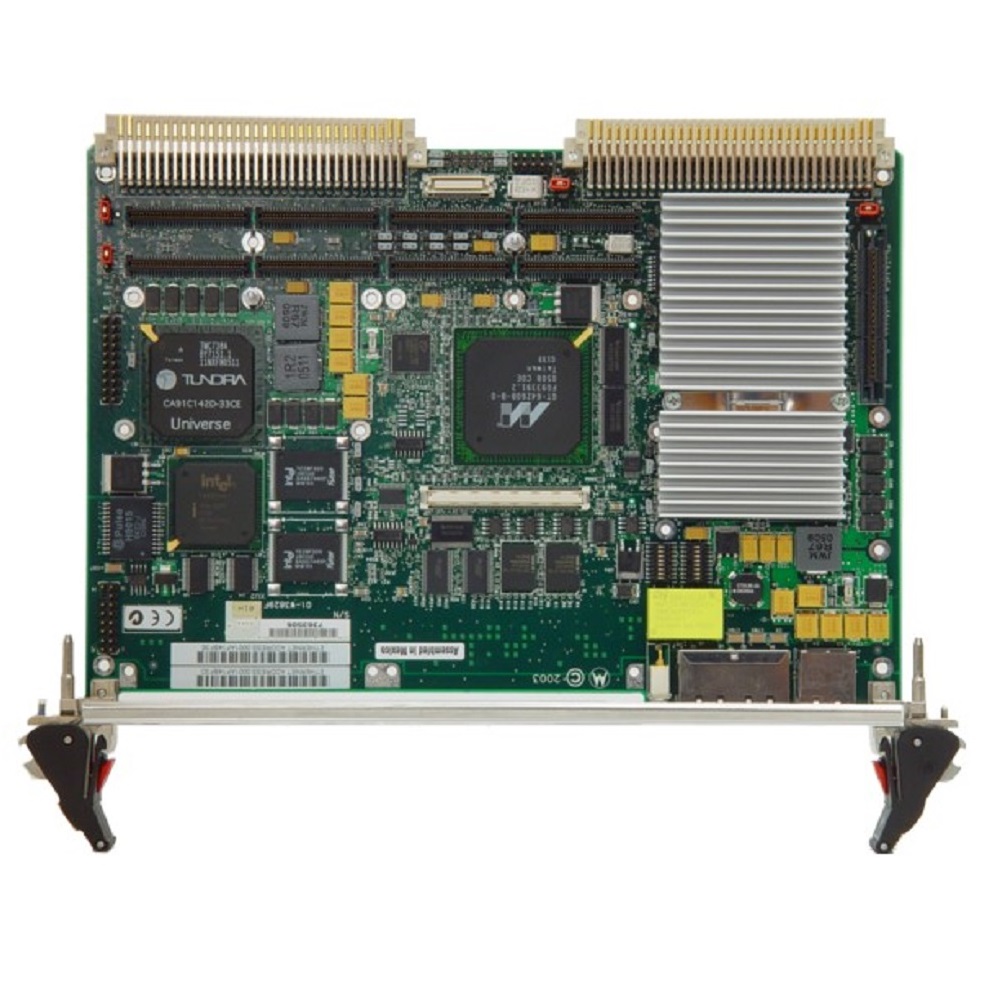 PowerPC VMEbus CPU MVME5500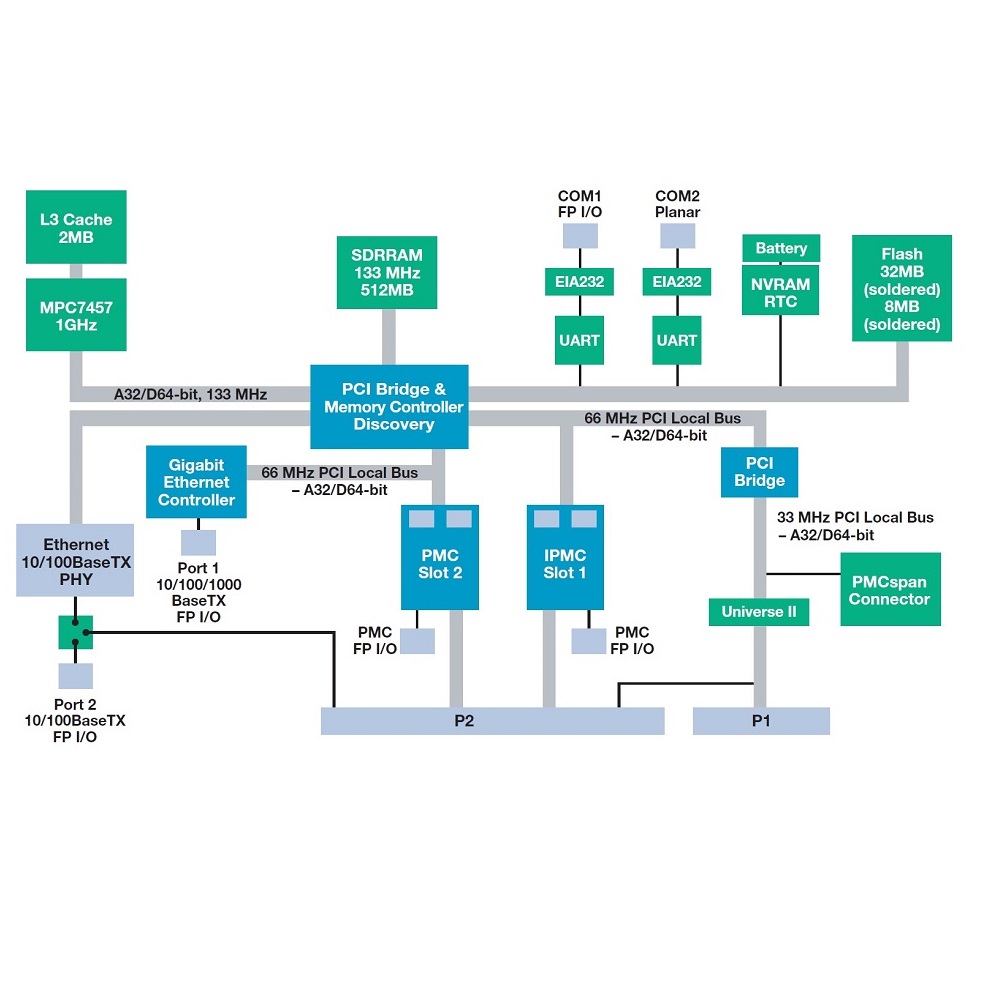 MVME5500 Block Diagram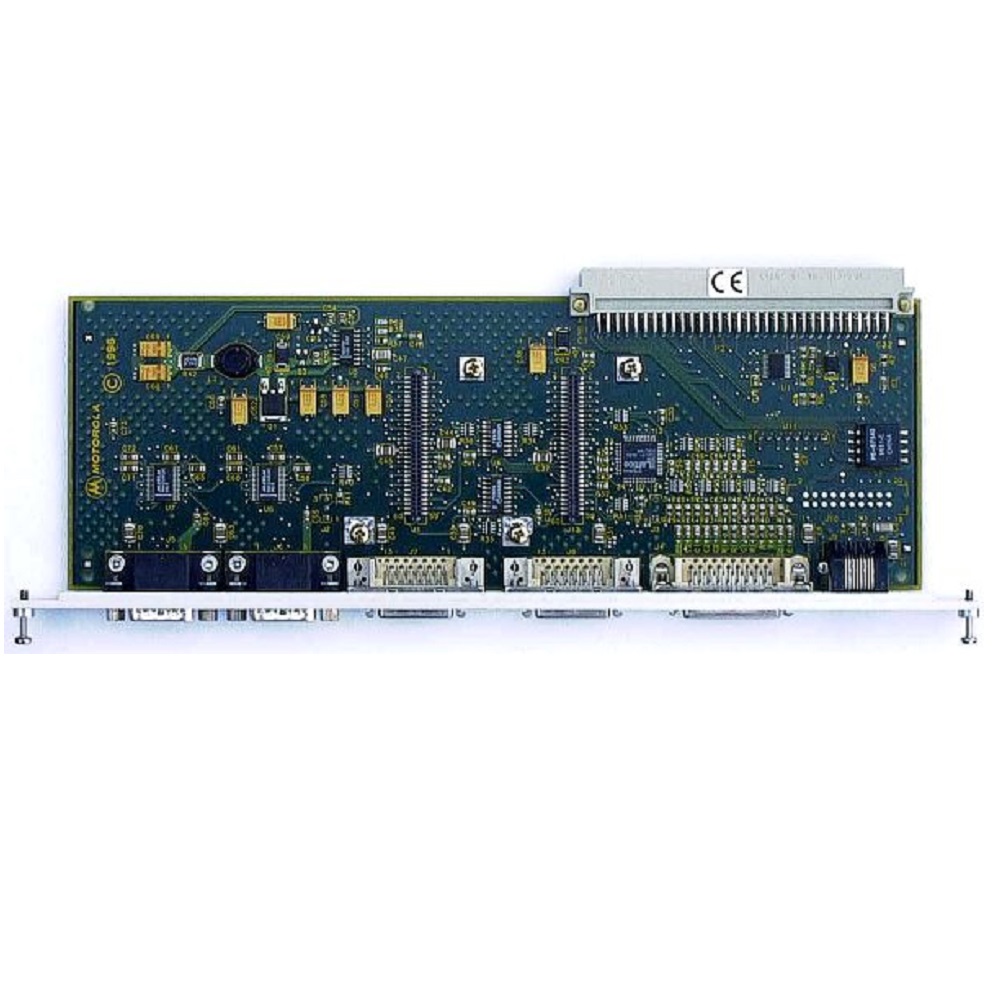 MVME761 Transition Module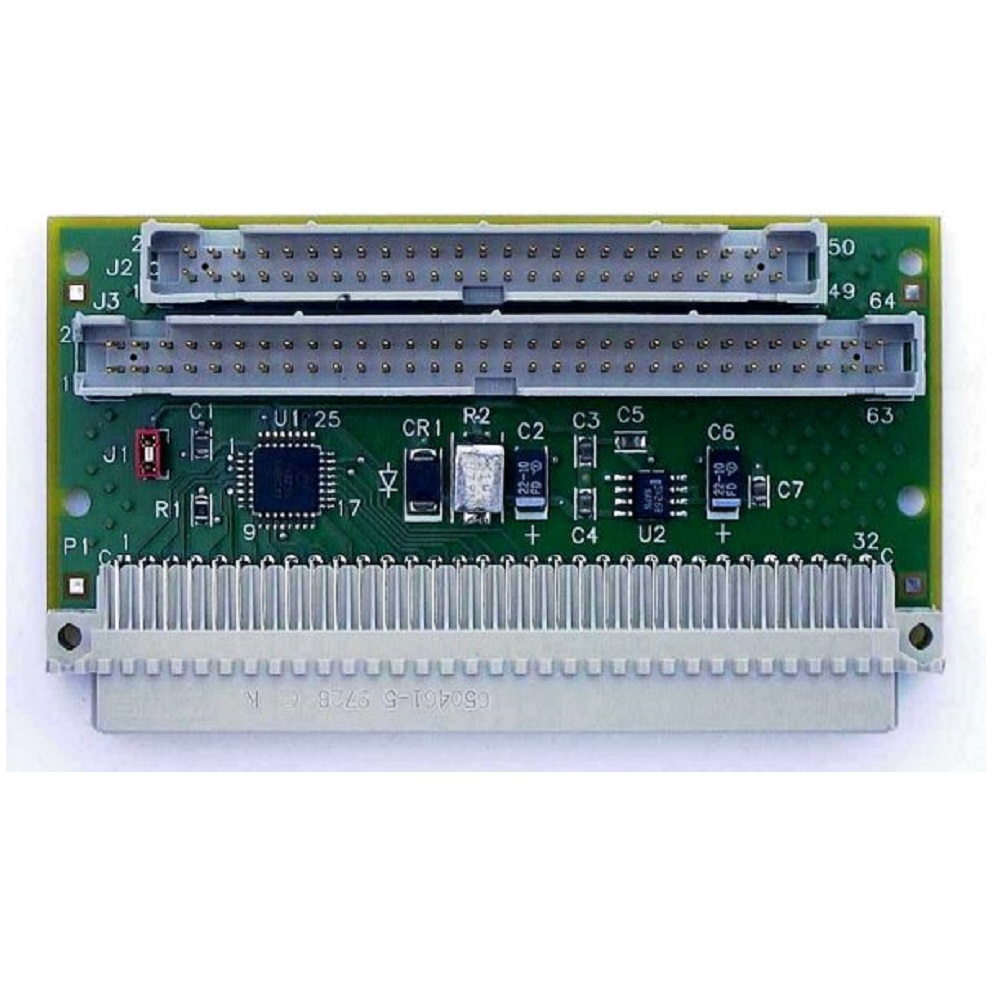 MVME761P2-001 P2 Adapter with 8-bit SCSI Connection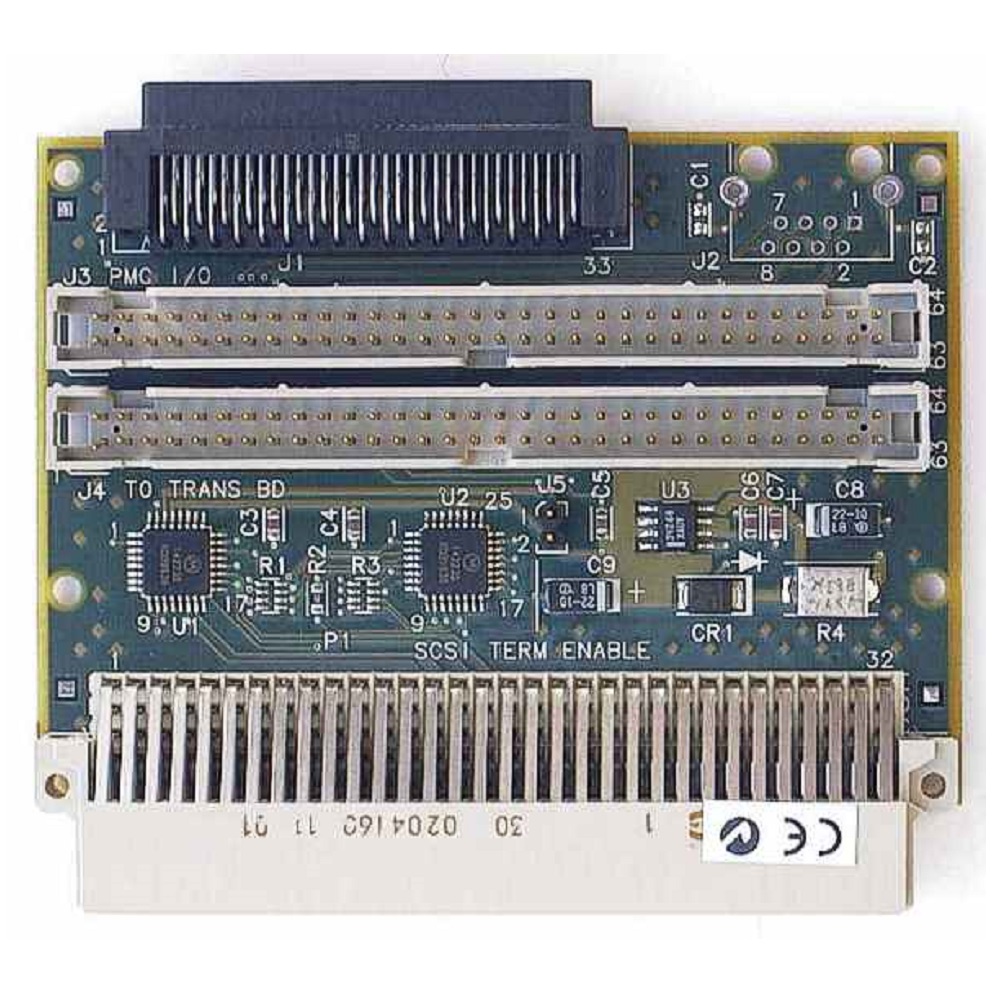 MVME761P2-011 P2 Adapter with 16-bit SCSI Connection for VME64 backplanes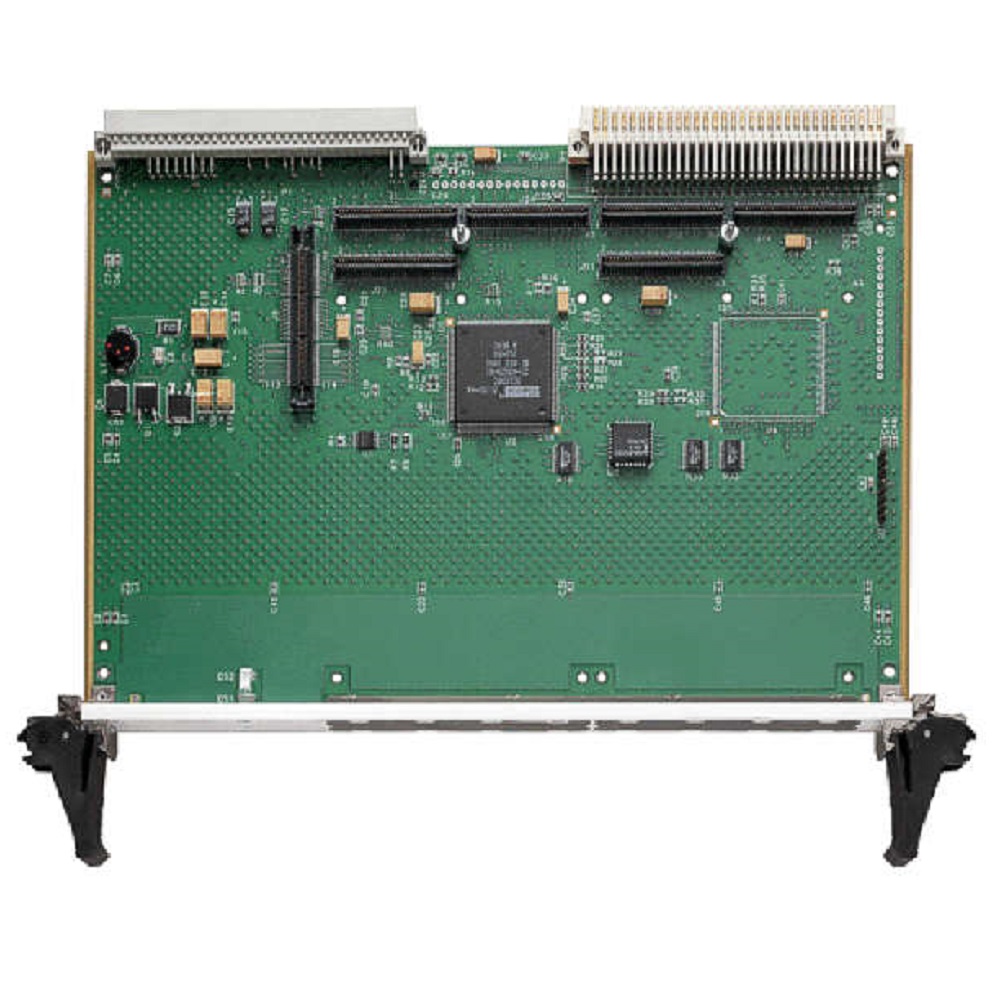 PMCspan Expansion Card with 2 PMC Sites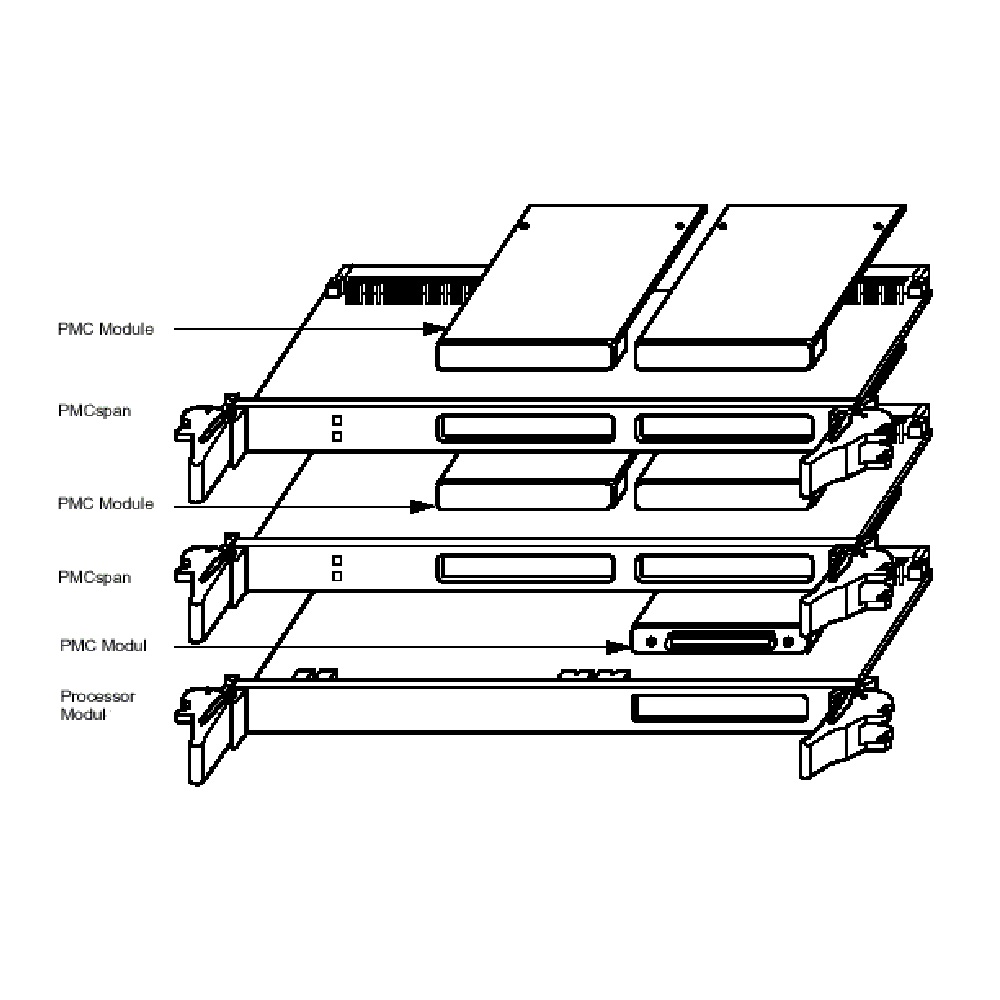 PMCspan Expansion Card with 2 PMC Sites
MVME5500 VMEbus High Performance CPU Board with 1 GHz MPC7457 PowerPC Processor and Gigabit Ethernet
The MVME5500 CPU board is equipped with a 1 GHz MPC7457 processor. The MPC7457 CPU disposes of 1 MB L2 and 2 MB L3 cache as well as AltiVec™ vector processor abilities of ARTESYN Embedded Technologies' G4 processor architecture. The MVME5500 is with 512 or 1024 MB ECC SDRAM available (133 MHz FSB) and provides a 10/100/1000BastTX Gigabit Ethernet as well as 10/100BaseTX Fast Ethernet interface. 40MB Flash is available for applications and operation systems.

The board offers 2 sites for 64bit/66 MHz PMC modules. By the use of of the PMC module IPMC761 or IPMC712 the MVME5500 gets a MVME2600/2700 and MVME5100 compliant I/O pinning on the P2 connector and may combined with the MVME761 transition modules. The IPMC module provides an UW-SCSI, a parallel, and four serial ports.

With PMCspan modules an assembly of up to 4 more 64-bit PMC sites is possible.
ORDER NOW
Technical Description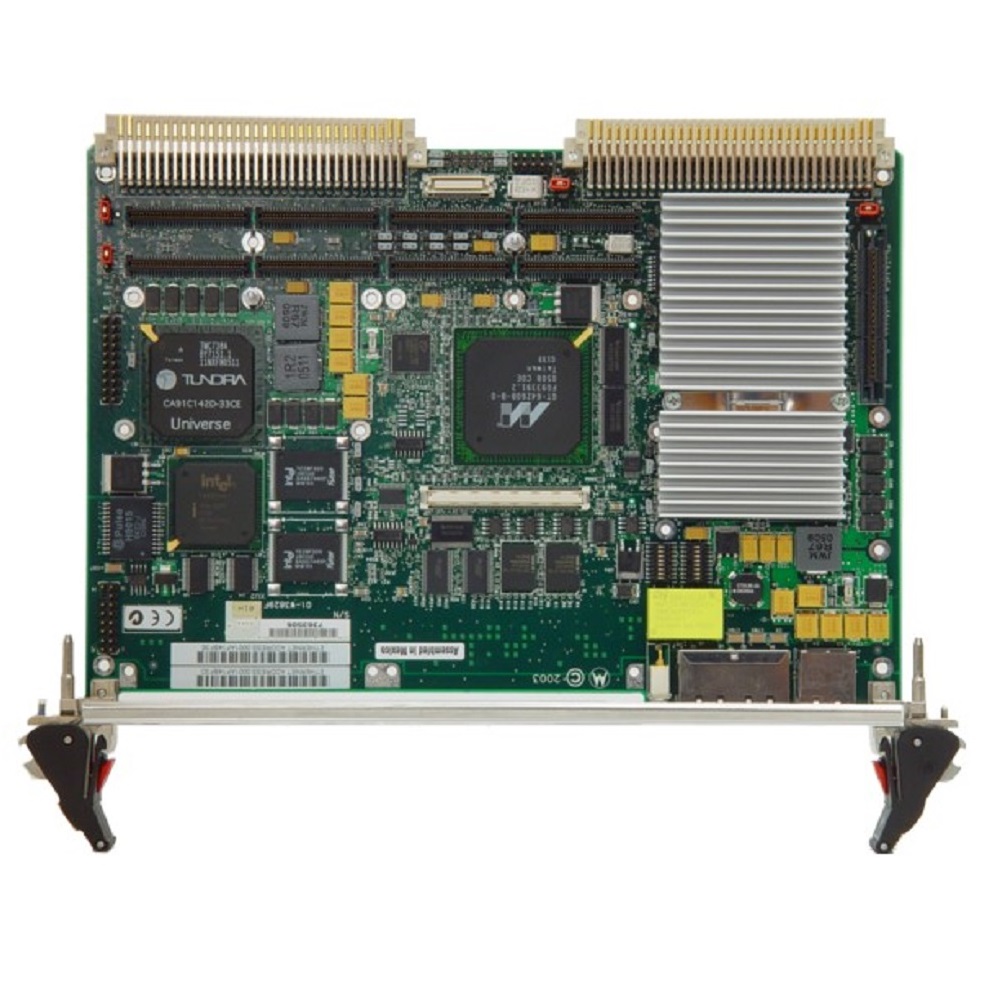 1GHz MPC7457 64-bit PowerPC processor
32K/32K L1 cache, 512K/512K L2 cache, 2 MB L3 cache
512 MB or 1 GB PC133 ECC SDRAM
40 MB on-board FLASH memory (8 MB socket)
2 slots for 64-bit/66 MHz PMC expansion cards, IEEE P1386.1 compliant, front panel, or P2 I/O
MVME761 compliant P2 I/O with additional IPMC761 PMC module
64-bit PCI mezzanine expansion connector
Onboard debug monitor with self testing function
2 16550 compliant async. serial interface
32 KB NVRAM and clock with replaceable battery
10/100/1000BaseTX Gigabit Ethernet interface (82544)
10/100BaseTX Fast Ethernet interface (via GT64260 system controller)
A32/D64/BLT64 VMEbus master/slave interface with system controller functions, high performance DMA supports VMEbus D64 and 64-bit PCI local bus memory burst, 4-level requester, 7-level interrupter and 7-level VMEbus interrupt handler, Tundra Universe II
0°C .. +55°C operating temperature range
2 years warranty, opt. extendable to 5 years
Order Information
CPU board, 1 GHz MPC7457 processor, 512 MB ECC SDRAM, standard handles
CPU board, 1 GHz MPC7457 processor, 512 MB ECC SDRAM, IEEE 1101 handles
Transition module incl. 3-row P2 adapter (for 8-bit SCSI)
Transition module incl. 5-row P2 adapter (for 16-bit SCSI)
P2 adapter, 3-row, for 8-bit SCSI and PMC I/O
P2 adapter, 5-row, for 16-bit SCSI and PMC- I/O
MVME761 I/O expansion: Ethernet, SCSI and PMC I/O
EIA232 DCE interface module
EIA232 DTE interface module
EIA530 DCE interface module
EIA530 DTE interface module
V.35 DCE interface module
V.35 DTE interface module
1. PMC expansion card, 2 slots, IEEE 1101 handles
2. PMC expansion card, 2 slots, IEEE 1101 handles
Technical Documentation