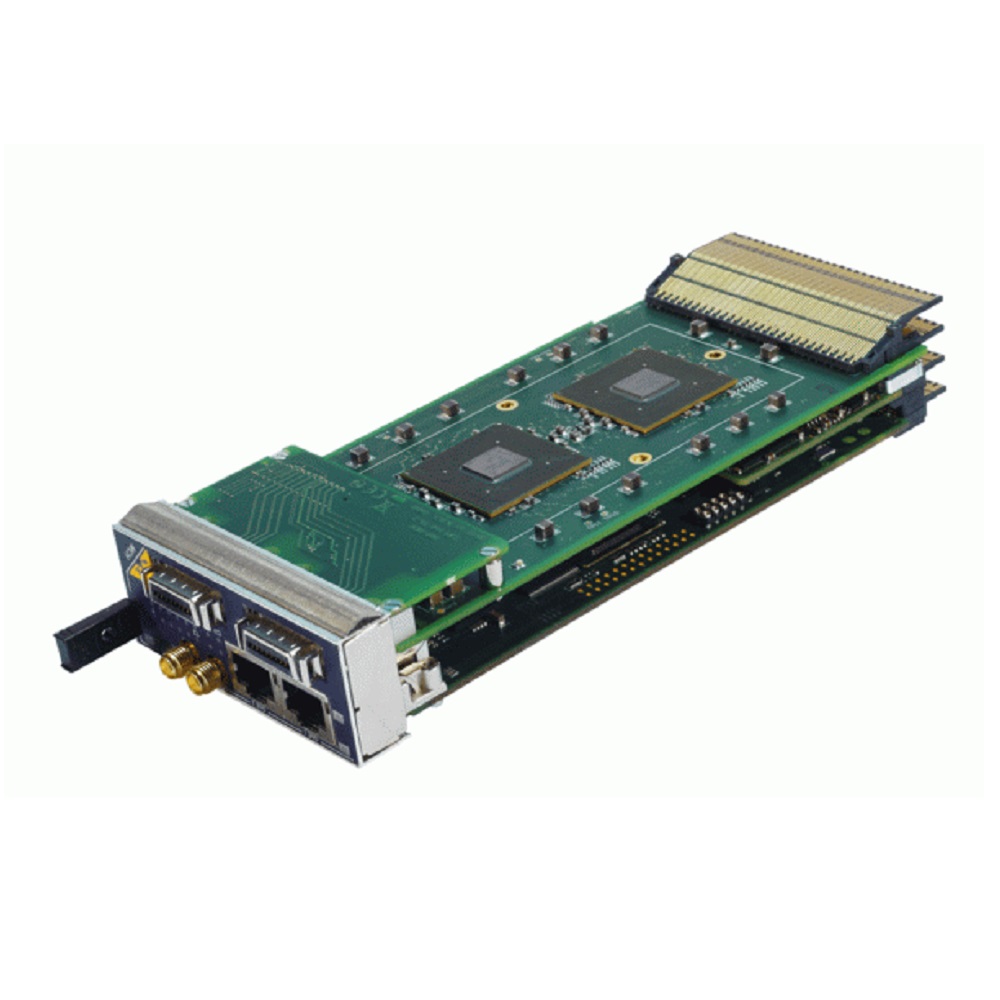 NAT-MCH MicroTCA Carrier Hub for 12 AMC modules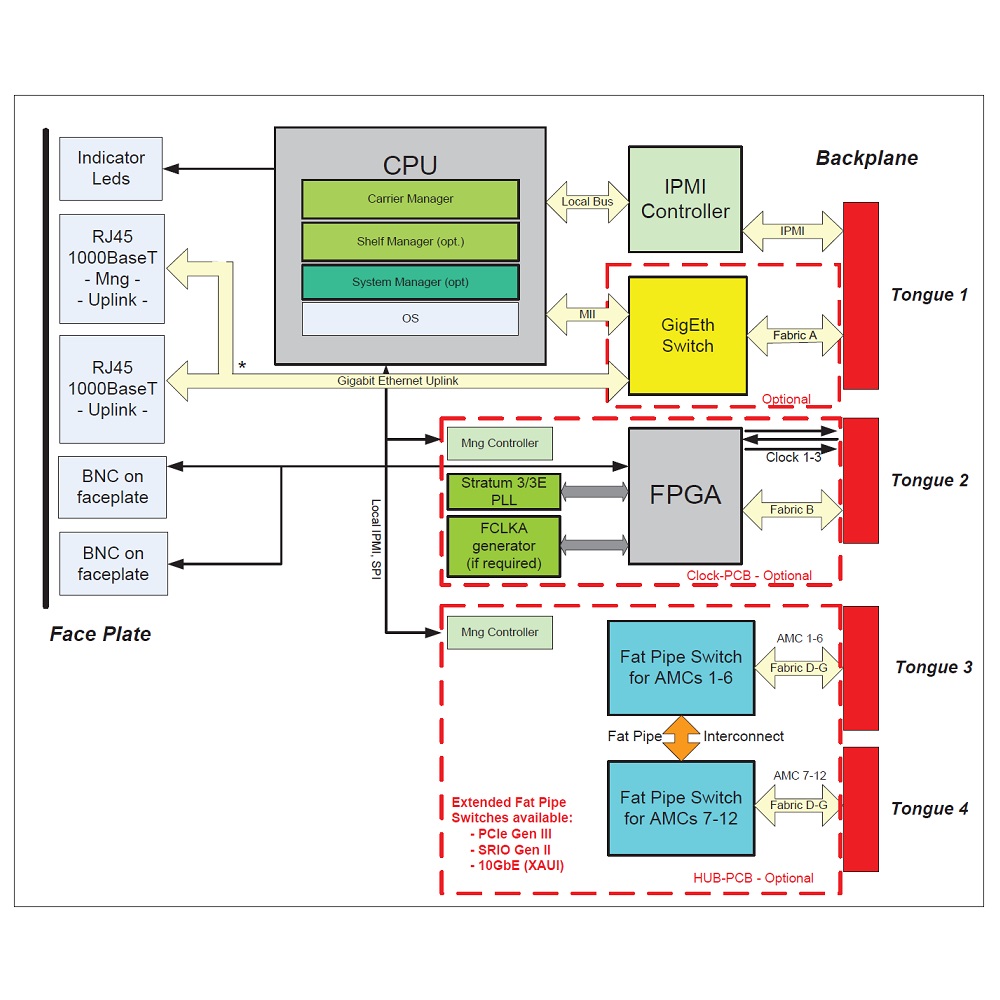 NAT-MCH block diagram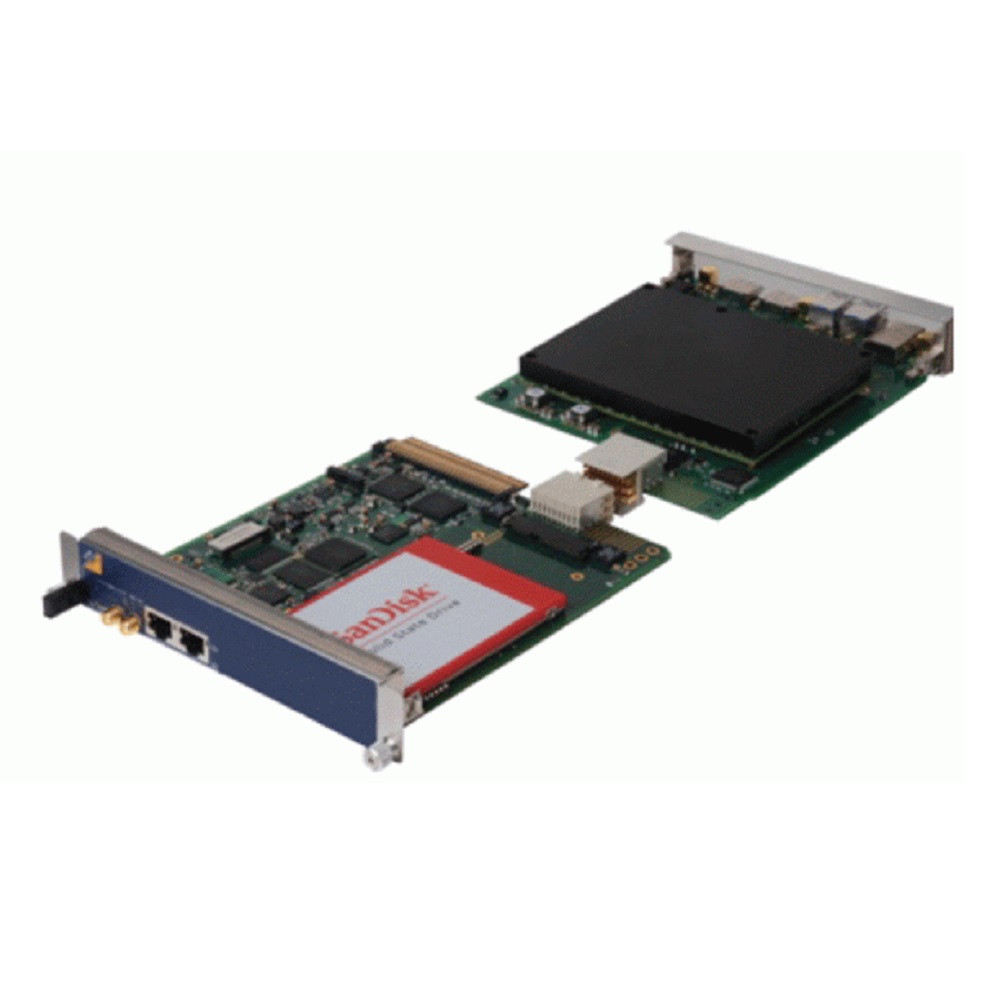 NAT-MCH-PHYS with µRTM CPU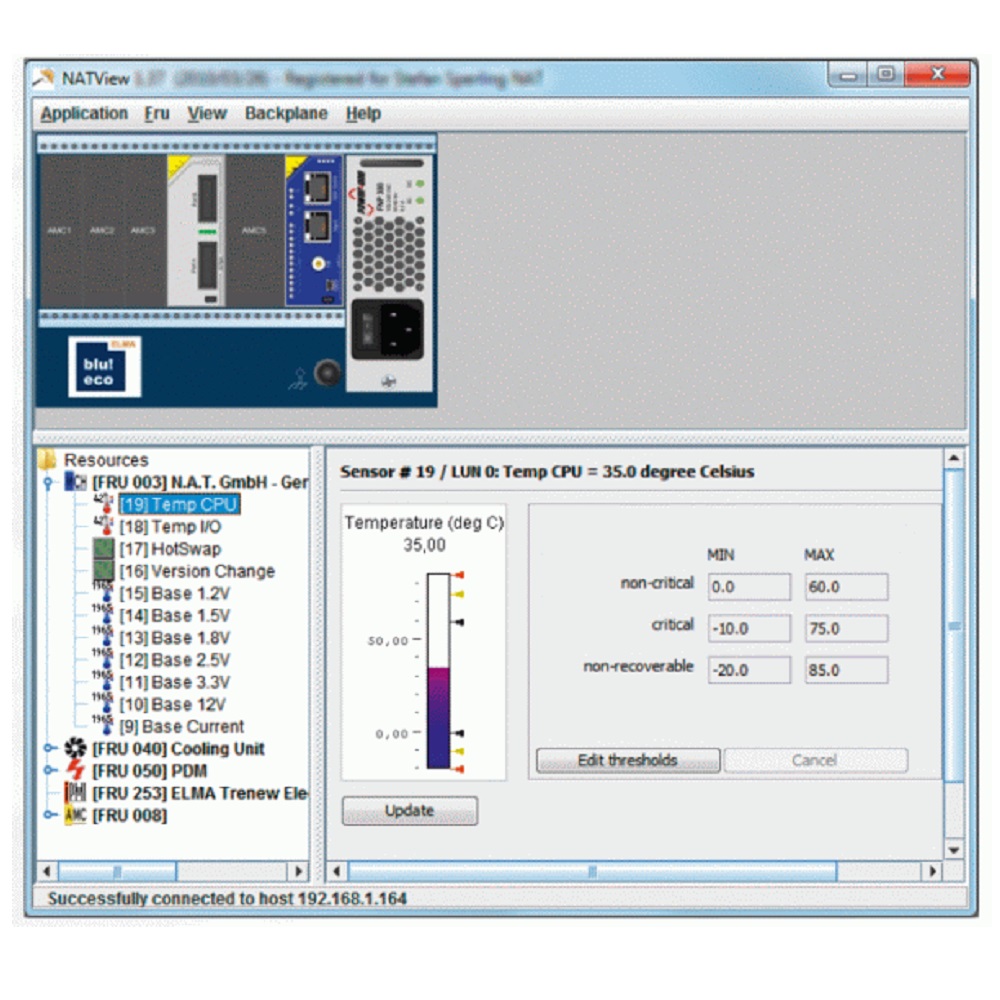 NATview
NAT-MCH MicroTCA Carrier Hub
The MicroTCA Carrier Hub is the central management and data switching entity for all MicroTCA systems. The NAT-MCH is MTCA.0, MTCA.1 and MTCA.4 compliant. The NAT-MCH delivers switching functionality for the various system fabrics as defined in the AMC.x standard series, i.e. Gigabit Ethernet, PCIe-Express (PCIe Gen3), Serial Rapid I/O (SRIO Gen2), 10Gigabit Ethernet (XAUI) and Serial Attached SCSI (SAS) or SATA. The Gigabit Ethernet Switch provides a layer 2, non-blocking, low-latency Gigabit Ethernet switch, supporting VPN as well as a port based rate control.

The NAT-MCH incorporates as MicroTCA Carrier Management controller (MCMC) the Freescale ColdFire MCF54452 CPU. The MCH supports and manages 12 AMC modules, 2 cooling units and 1-4 power units. The MCH offers a GbE management port, a GbE port, clock I/O on a BNC port, USB console port and two uplink ports on the SRIO and XAUI version in the front panel. 10GbE (XAUI)-CX4/SFP+, 2,5GbE and 1Gb are available as option for the uplink ports.

A comprehensive software support like a Java based GUI (NATview) interfacing to the Open HPI top level API of the NAT-MCH completes the product and makes it an ideal choice for any AMC based MicroTCA solution.

The NAT-MCH-PHYS is ideal for use in our MicroTCA starter kits.
ORDER NOW
Technical Description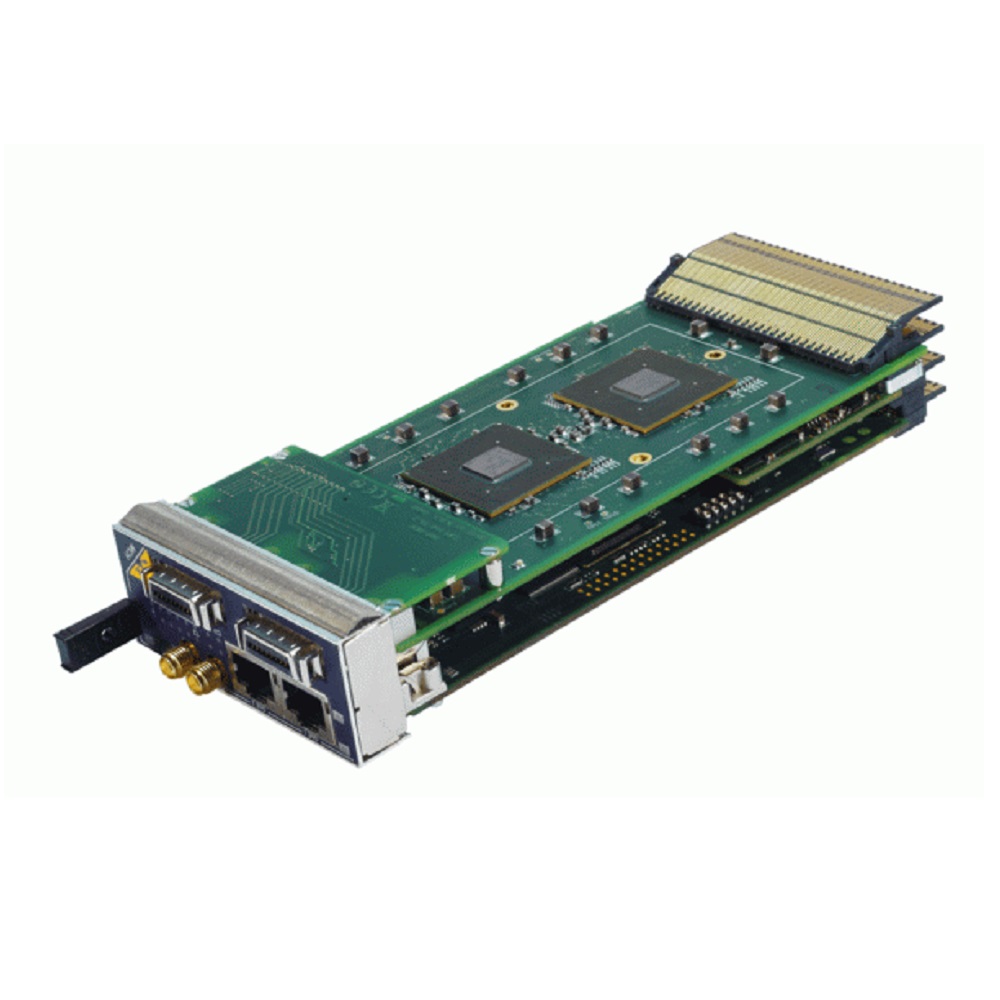 MicroTCA Carrier Hub, MTCA.0, MTCA.1 and MTCA.4 compliant

200MHz Freescale ColdFire MCF54452 CPU with up to 64MB DDR2 RAM and up to 64 MB Flash

Management for 12 AMC modules, 2 cooling units and 1-4 power units

GbE management port and GbE port on the front panel

External clock I/O on a BNC port on the front panel

2 fat pipe uplink ports with XAUI-10GbE-CX4/SFP+, 10GbE or 1Gb

USB console port

16 status LEDs, 12 LEDs for AMC slots, 2 cooling unit LEDs and 2 LEDs for power units

2 years warranty
Order Information
NAT-MCH-Base12-GbE-SSCH-PCIx48-FP1D
NAT-MCH, 16 GbE, PCIe x4, special Physics Clock module, double full-size
µRTM with 1.7 GHz Core i7-3517UE, 4GB RAM, 4 USB 3.0 and GbE
128 GB SSD for NAT-MCH-RTM-COMex-i7
Java based GUI for monitoring and supervising of MTCA systems
Java based GUI for monitoring and supervising of MTCA systems with SEL saver, FRU editor, e-keying viewer, link display
Technical Documentation